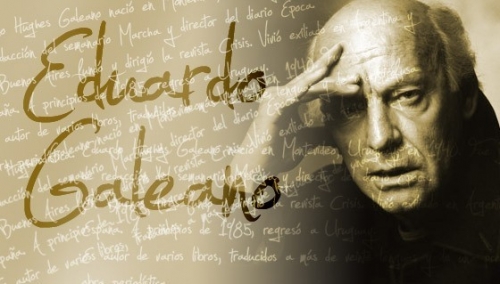 "This upside-down world is shitty, but it's not the only one that's possible. There is another world that awaits us. And the youth are taking it forward."
Eduardo Galeano (
wiki
) is a famous Uruguayan journalist, writer and novelist who has long commanded intellectual and artistic respect in Latin America, Spain and beyond.
In 2009, one of his books,
The Open Veins of Latin America
, became a global best-selling sensation all over when Hugo Chávez donated the book — an journalistic diatribe against US imperialism — as a present to President Obama.
More recently, Galeano, who at the age of 70 still bears an unremitting desire to contribute to the improvement of our profoundly shitty world, has been actively following the 15-M movement in Spain, participating in popular assemblies in Madrid and Barcelona.
AcampadaBCN had a short interview with him, which was recently re-posted by the US-based activist magazine
Adbusters
. In it, Galeano provides some flashing insights of profound wisdom.
The revolution is like love — if you just keep asking every time "where will this lead", you will never truly experience the beauty of the moment. So be enthusiastic, "keep the Gods inside", and watch the new world being born within the old: